Images below are screen captures of the video tutorial.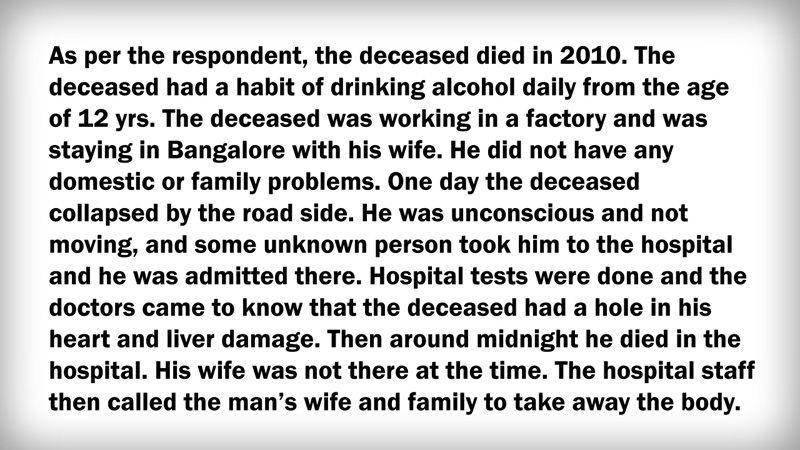 This is an example of a bad narrative because it does not follow 5 interview steps.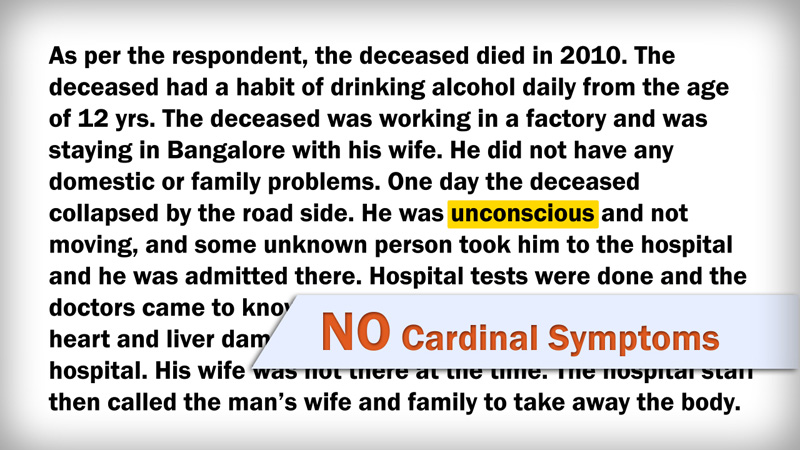 Firstly there is not cardinal symptoms recorded. Unconsciousness is not a cardinal symptom. It's a sign. Therefore there is no probing documented either.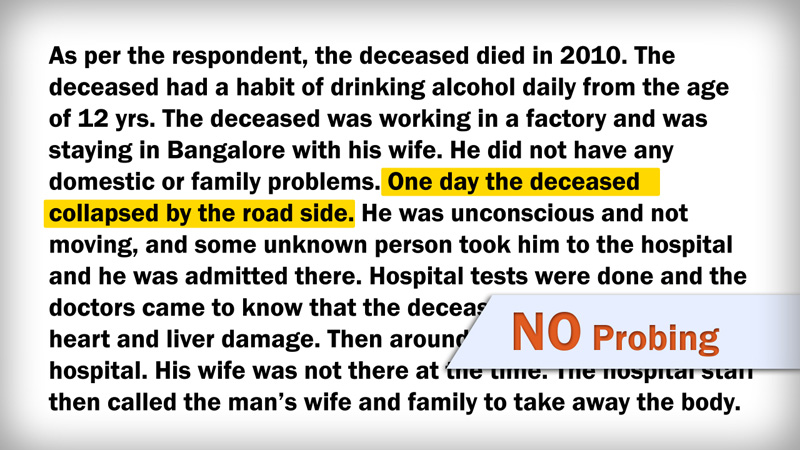 The interviewer should have asked about the collapse, for example, whether it happened with chest pain, seizures or any other cardinal symptoms associated with unconsciousness or not moving.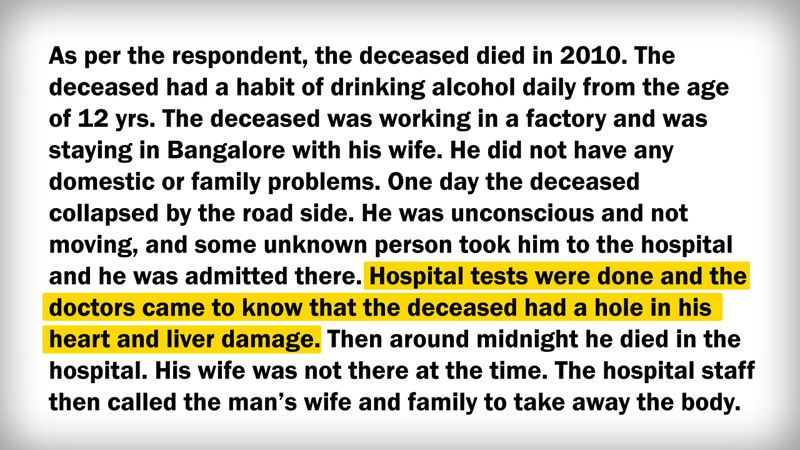 The interviewer also should have linked the tests at the hospital with the symptoms better, such as what test was done. Finally the narrative should mention negative cardinal symptoms.