Images below are screen captures of the video tutorial.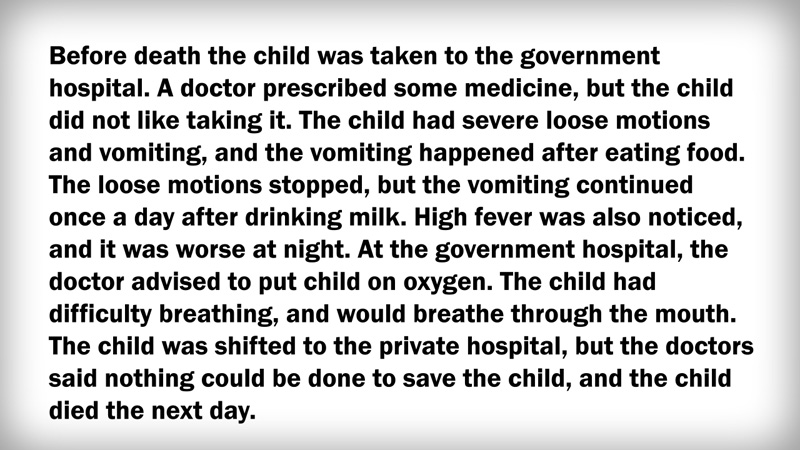 This is an example of a bad narrative.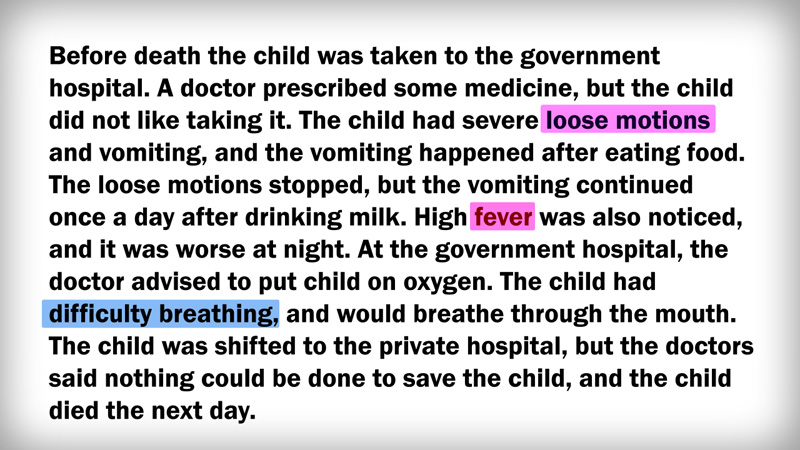 Even though some positive cardinal symptoms are mentioned, probing of each symptom is poor.
The interviewer should have asked about details of the positive cardinal symptoms by using the cardinal symptoms list. For example, information about diarrhoea should describe frequency, condition,and associated symptoms such as vomiting or dehydration.
As well, the chronology of this narrative is unclear. Duration and sequence of the symptoms and hospitalization should be included.
Finally, there is no negative cardinal symptoms listed in this narrative.